<<Previous
1
2
After refining and validating the data model, CWD4ALL users can generate the SQL Data Definition Language (DDL) for creating tables and other database objects. Besides Oracle databases, CWD4ALL for SQL Developer can also generate SQL DDL for IBM DB2 UDB, DB2 for z/OS, Microsoft SQL Server 2000 and 2005. It can import Oracle Designer models and it stores metadata in XML format.
Reverse Engineering, Forward Engineering
CWD4ALL's reverse engineering capability enables a DBA or database designer to access the catalog of an existing database to generate a logical model of the database.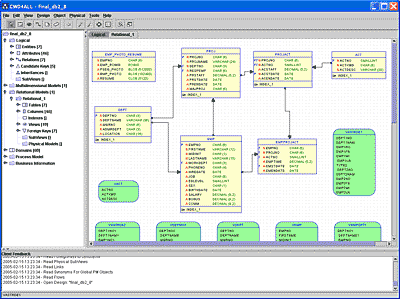 Figure 1: View of a logical model with CWD4ALL
Ikan Group uses forward engineering to describe the process of creating a new database from a data model. When there is no existing database, the designer or DBA creates and refines a logical and physical model. The logical model defines relationships between data and it's independent of the SQL DBMS platform .
After the CWD4ALL user completes the process of refining and validating a model, he or she can generate the appropriate SQL DDL for the target database (DB2, Oracle or SQL Server). This process provides a measure of platform independence because it's possible to use a single logical model to generate DDL for disparate SQL platforms.
Besides CWD4ALL for SQL Developer, Ikan Group also offers CWD4ALL for Oracle JDeveloper. It integrates with Oracle JDeveloper 10.1.2 or higher and requires JDK 1.4.1 or higher versions. CWD4ALL for Oracle JDeveloper runs with Microsoft Windows operating systems, including Windows 98/NT/2000 and Windows XP. Ikan Group is also enhancing CWD4ALL to support OLAP using Microsoft SQL Server 2005 Analysis Services.
CWD4ALL Trial Software
Ikan Group offers fully-functional 30-day trial versions of CWD4ALL, CWD4ALL for JDeveloper and CWD4ALL for SQL Developer. Download the CWD4ALL trial software from the company's web site.
About the Author
Ken North is a consultant, author, speaker and industry analyst. He is the editor of SQLSummit.com and he teaches Expert Series seminars. Ken is the author or co-author of several books, including Database Magic with Ken North and Windows Multi-DBMS Programming.
© 2006, North Summit Media. All rights reserved.