App Servers
2003 Market

2004 Market
BizIntel
Open Source BI
DBMS
2003 Market
2004 Market
Integration
EAI, EII, ETL
Compliance
SOX
Presentations

Languages
Technology patterns aren't as fluid as weather patterns but ignoring either invites calamity. Architecture, hardware, software and other information technology (IT) trends influence the useful life of systems, applications and web sites. It's disheartening to put labor, money and other resources in to developing something that's orphaned due to obsolescence.
Standards provide some measure of confidence although standards are not accurate predictors of where technology is going. For example, major software vendors are aligning their database products with SQL:2003 features. There has not been strong support among SQL vendors for the SQL Persistent Stored Modules (SQL/PSM) standard, which represented a vendor-neutral approach to stored procedures.  
Some organizations are early adopters of technology, others are second-stage adopters  and some wait for the bandwagon. Software and hardware doesn't come with expiration dates but we can learn from research into computing trends. To decide, for example, if or when to commit resources to a technology, we can evaluate current and planned adoption rates. Analyzing adoption rates and market share helps us forecast the viability of a product or technology over the long run.
Technologies that are out of the mainstream are at risk of being abandoned. That means finding skilled people becomes difficult and development and support will be an issue. Your user community may become dissatisfied and the expected payoff from investing time and money may not materialize.
Market Share
One useful metric about the viability of software is market share. Organizations such as International Data Corporation (IDC), Forrester Research and Gartner Dataquest frequently publish research about the market share of various products. These reports base their market share calculations on sales revenue. If you're interested in adoption rates for non-commercial software, look to other sources. For example, Netcraft issues regular statistics about the number of web sites using commercial and open source servers.
Products based on SQL database technology continue to dominate sales of database management systems (DBMS). Aggregate sales of object database management systems amount to a few hundred million dollars but Gartner Dataquest reports the SQL DBMS market grew to $7.78 billion in 2004 (view market share).
Application Servers
The move to distributed computing and multi-tier architectures grew a sizeable market for server hardware. It also feeds a large market for server software that executes in the tiers between clients and databases. The market for J2EE application servers in 2004 reached $1,233.2 billion (view market share).
Development Tools
The Java Enterprise Edition and .NET platforms have become the primary development and deployment platforms for new enterprise applications. For building web applications, scripting languages such as PHP, Perl and Python have attracted a large following. Recently Ruby on Rails and Grails have gained momentum as lightweight alternatives for developing simple web applications.
You don't need a weatherman to know which way the wind blows.
Bob Dylan, Subterranean Homesick Blues
---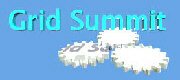 Visit GridSummit.com
Portal for the grid computing community


Visit WebServicesSummit.com
Portal for the XML and web services community