<< Previous 1 2 3 4 5 6 Next>>
ODBC Drivers and Servers
(D - F)

Open Database Connectivity is a vendor-neutral application programming interface (API) for accessing SQL databases. The list of ODBC drivers and vendors is in alphabetical order by vendor name. This is the section that includes vendor names starting with D - F.
Sponsor Links


| | | |
| --- | --- | --- |
|    SQL and Database News (RSS 2.0) | | |
|    Videos, Podcasts (RSS 2.0) (Media RSS) | | |
|    MP3 Audio/Podcast Channel (RSS 2.0) | | |
Podcasts/Webcasts: SQL/XML (6:16), (9:04), SQL Server 2005 and XQuery (15:18), (11:52), (length 14:31), (15:12), (25:36), (18:55), (13:56)
Data Access Workshop:  OLE DB and ADO   ODBC   JDBC
Provider
Driver or Product
Data Sources Supported
DataDirect Technologies
,
Fax
http://www.datadirect.com
Connect for ODBC Drivers
Btrieve, Centura SQLBase, Clipper, DB2, dBASE, Excel, FoxPro,  Informix, Oracle, Paradox, Pervasive SQL, Progress,  SQL Server, Text,  Sybase
 
SequeLink ODBC (server)
ADABAS, CA-DATACOM, DB2, DFP/VSAM, IDMS, IMS, IMS/DB, Informix, Microsoft SQL Server, OpenIngres, Oracle, OS/390 VSAM, Progress, Sybase, Text, XML and any ODBC-compliant database
DDH Software
,
http://www.ddhsoftware.com/odbcdriver.html
HanDBase ODBC driver 
HanDBase for Palm and Pocket PC
Decision Support, Inc.
, Fax
http://www.dsinc.com
UniStar ODBC Driver
DMS II, DARGAL server
 
DQbroker
Distributed query over ADABAS, CA-IDMS, DB2, DMS, DMS II, IMS-DL/I, Informix, KEYEDIO,  Oracle, Progress, Sybase, VSAM, all ODBC data sources
Dharma Systems
, Fax
http://www.dharma.com
Dharma ODBC SDK, ODBC SDK Lite
BASISplus, GT.M, PROMIS, custom drivers
Doric Computer Systems International
 
http://www.doric.com
INFO~ODBC Direct Client
INFO~ODBC Server
CISAM, DISAM, ESRI ARC/INFO Coverages, INFO DBMS & 4G/L   
Easysoft Ltd.
+, Fax +
http://www.easysoft.com
ODBC for RMS, ODBC for ISAM, ODBC for CODA, Easysoft SQL Engine, JDBC-ODBC Bridge, ODBC-ODBC Bridge EE
InterBase, Oracle, any ODBC data source
EasiRun Software
, Fax
http://www.easirun.com
EasiODBC, Relativity, USQL Client-Server drivers
AccuCOBOL files, RM-COBOL, EXTFH, C-ISAM, Business BASIC ISAM, U/FOS
Egan Systems, Inc.
,
Fax
http://www.egns.com/
Interactive COBOL ODBC Driver
ICOBOL Server, COBOL files
Empress Software Inc.
, Fax
http://www.empress.com
Empress ODBC driver
Empress
Enea Embedded Technology
http://www.polyhedra.com/
Polyhedra ODBC Driver/Library
Polyhedra RDBMS
Ensodex, Inc.
, Fax
http://www.ensodex.com
Hot Sockets ODBC Driver (server)
Data sources with 32-bit ODBC drivers
Esker, Inc.
, Fax
http://www.esker.com
ODBC Driver Pack, TunSQL
C-ISAM, D-ISAM, IBM DB2, Informix, Oracle, Progress, Sybase
Farabi Technology Corp.
,
Fax
http://www.farabi.com
ODBC for Ultima/400
AS/400
FairCom Corp.
,
Fax
http://www.faircom.com
FairCom ODBC Driver
c-tree Server, c-tree Plus
FileMaker, Inc.
,
http://www.filemaker.com
FileMaker Pro ODBC Driver
FileMaker
Firebird Project
http://firebird.sourceforge.net
Firebird ODBC Driver
Firebird, Interbase
FLEXquarters Software Design
, Fax
http://www.qodbc.com
QODBC driver for Quickbooks
Quickbooks
FirstSQL, Inc.
, Fax
http://www.firstsql.com
FirstSQL ODBC
FirstSQL, dBASE
FreeTDS Group
http://www.freetds.org
FreeTDS ODBC Driver
Microsoft SQL Server, Adaptive Server Enterprise, Adaptive Server Anywhere
FrontBase, Inc.
+, Fax +
http://www.frontbase.com
FrontBase ODBC driver
FrontBase
M. B. Foster Associates
, Fax
http://www.mbfoster.com/
ODBCLink/SE, ODBCLink-UX, UDALink
Allbase/SQL, IMAGE/SQL, KSAM,  Powerhouse,  TurboIMAGE 
Fujitsu-Siemens
, Fax
http://solutions.fujitsu-siemens.com
SESAM ODBC driver
SESAM SQL-Server
Fulcrum Technologies, Inc.
, Fax
http://www.fultech.com
Fulcrum SearchServer
Fulcrum SearchServer
FusionWare Corporation

Fax:
http://www.fusionware.net/products/etools/epath.htm
eTools ODBC
ADDS, D3, General Automation, Mentor, mvBase, mvEnterprise, Pick, Reality, Reality/X, Sequoia, Unidata, Universe, Ultimate, UltPlus and other Multivalued databases
Source: Appendix B, Database Magic with Ken North (Prentice-Hall PTR 0-13-647199-4)
©1997-2007, Ken North. All Rights Reserved. Redistribution is prohibited.
Performance tests compared wire-protocol ODBC drivers with traditional SQL APIs. Read SQL Query Performance Metrics for ODBC and Oracle Call Interface.



ODBC, JDBC und die Suche nach der Black Box




ODBC, JDBC and the Search for a Black Box
Is your driver missing from this list? Prepare an e-mail that supplies the information in each of the columns above and send it to:

---
This page was last updated on 13-Oct-2007.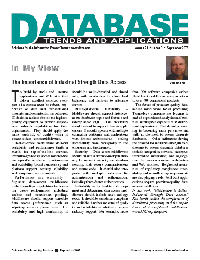 This article (Adobe PDF) discusses the characteristics of industrial-strength middleware for database access.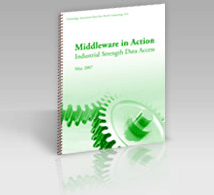 This white paper (Adobe PDF) discusses the role and importance of middleware for accessing SQL databases.