ODBC Drivers and Servers
(T-Z)
Open Database Connectivity is a vendor-neutral application programming interface (API) for accessing SQL databases. The list of ODBC drivers is in alphabetical order by vendor name. This is the section that includes vendor names starting with T-Z.
Sponsor Links


Fast, reliable data access for ODBC, JDBC, ADO.NET and XML

| | | |
| --- | --- | --- |
| SQL and Database News (RSS 2.0) | | |
| Videos, Podcasts (RSS 2.0) (Media RSS) | | |
| MP3 Audio/Podcast Channel (RSS 2.0) | | |
Videos: SQL/XML (6:16), (9:04), SQL Server 2005 and XQuery (15:18), (length 14:31), (15:12), (25:36), (18:55), (13:56)
Data Access Workshop Slides: OLE DB and ADO   ODBC   JDBC
Provider
Driver or Product
Data Sources Supported
ThinkSQL
http://www.thinksql.co.uk
ThinkSQL ODBC driver
ThinkSQL DBMS
TimesTen Software
see Oracle
http://www.timesten.com
TimesTen ODBC
TimesTen Server
Transoft, Ltd.
, Fax
http://www.transoft.com
Transoft U/SQL Client-Server
(server)
C-ISAM, BB UBB/UBL/B32, ACUCOBOL, Microfocus, D-ISAM, PRO-ISAM, Fujitsu COBOL, others.
Trifox, Inc.
http://www.trifox.com
VORTEXodbc
Adabas C, Adabas D, DB2, Informix, GENESIS, Oracle, Rdb, Microsoft SQL Server, Sybase
UniSQL, Inc. (for Japan, see NTT Data Corp. Otherwise, see Cincom.)
UniSQL/X, UniSQL/M
UniSQL
Unisys
,
http://www.unisys.com
TransIT ODBC, HDBC Component
HMP NX, A_Series: DMS II, LINC, SQLDB, KEYED1011, sequential files, BIS-ICE (MAPPER)
 
(formerly Pioneer) INFOAccess ODBC driver
Unisys A series and NX systems: DMS II and keyed files. Unisys 2200 and IX: DMS 1100 and DMS2200
Unity Enterprise Solutions Ltd.
+, fax: +
http://www.jdedirect.com/
jdeDirect ODBC
JD Edwards World and OneWorld data
unixODBC
http://www.unixODBC.org
Open Source ODBC Driver Manager
Multiple data sources through ODBC drivers
USoft
+
Fax +
http://www.usoft.com
USoft Open Rules API
DB2, Informix, Oracle, SQL Server, Solid, Sybase, (via USoft Open Rules Engine)
Vertisoft
,
Fax
C-ISAM ODBC Driver
C-ISAM
Versant Object Technology
, Fax
http://www.versant.com
Versant/ODBC
Versant
Viaserv, Inc.
,
Fax
http://www.viaserv.com
ViaSQL for OS/390, ViaSQL for VSE
CICS, Datacom, DB2,  DL/I, IMS, Natural, Sequential, SQL/DS, VSAM
Christian Werner
http://www.ch-werner.de/sqliteodbc/
SQLite ODBC Driver
SQLIte
White Cross Systems, Inc.
, Fax

Fax
http://www.whitecross.com
White Cross 9000
White Cross RDBMS
XTG Systems, s.r.o.
http://www.xtgsystems.com
Firebird ODBC Driver
Interbase
YARD Software Gmbh
+
Fax +
http://www.yard.de
ODBC Driver for YARD-SQL
YARD-SQL
Zim Technologies, International
Fax
http://www.zim.biz/
Zim ODBC Driver 
Zim databases
Source: Appendix B, Database Magic with Ken North (Prentice-Hall PTR 0-13-647199-4)
©1997-2007, Ken North. All Rights Reserved. Redistribution is prohibited.
Is your driver missing from this list? Prepare an e-mail that supplies the information in each of the columns above and send it to:
---

---
Java Database Portal ODBC Portal  Data Access Roadmap
This page was last updated on 13-Oct-2007.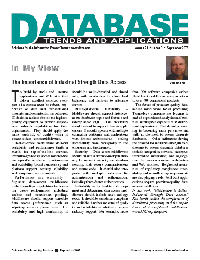 This article (Adobe PDF) discusses the characteristics of industrial-strength middleware for database access.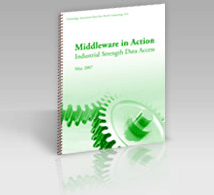 This white paper (Adobe PDF) discusses the role and importance of middleware for accessing SQL databases.